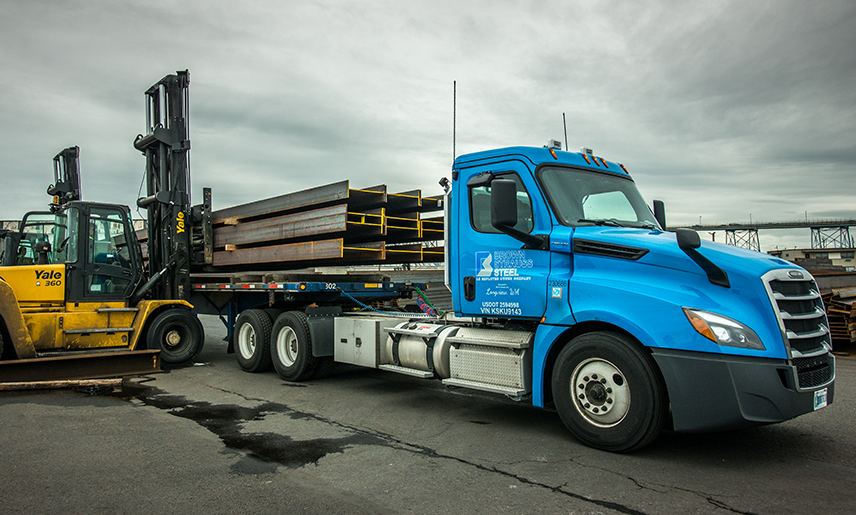 NEXT DAY DELIVERY
Our eight strategically located facilities and extensive selection of structural steel inventory allow us to provide next day service to most of the West and Midwest.
With a fleet of our own trucks and an extensive network of reliable common carriers, we can deliver your structural steel needs where you need it, when you need it.

SAW CUTTING
13 saws across 8 locations
Ability to cut up to 44" beams
Next day cutting
Production cutting

JOB STAGING
Our eight rail-served facilities with over 140 acres allow us to hold and stage your large jobs, delivering to you in truckload quantities as needed.

OUTSIDE SERVICES
Cambering
Galvanizing
Blasting & painting
Laser-cut tube